The "Lys Valley & Monts de Flandre" bike network
The "Lys Valley & Monts de Flandre" bike network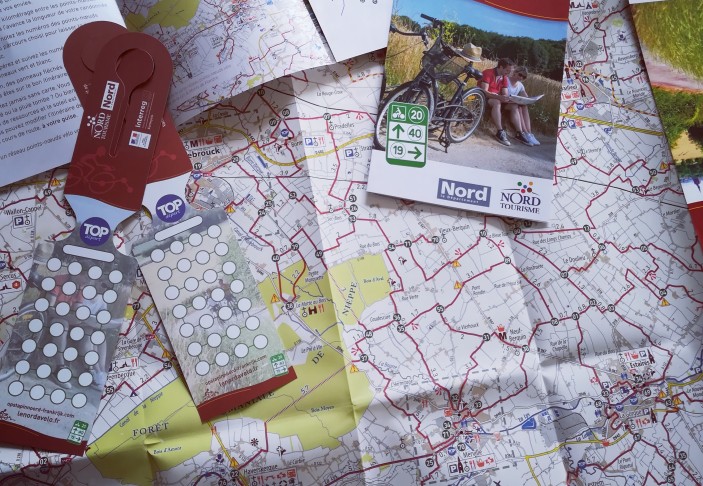 The ideal solution for your cycle tour
Do you want to cycle through our territory and discover our curiosities? Based on the model of the networks of our Belgian neighbors (called fietsknooppunten ), the very first network of nodes in France dedicated to cycling has arrived among us! Named "Vallée de la Lys & Monts de Flandre", it will allow you to travel 830 km through the territory, between the plain of the Lys, the relief of Flanders and the Aire canal at La Bassée.
Thanks to well-thought-out connections according to user safety, low road traffic and the various centers of interest (historical monuments, natural areas, network reception and departure points, hiking cafes, etc.), you can choose your route and adapt your journey according to your desires for distance and discovery.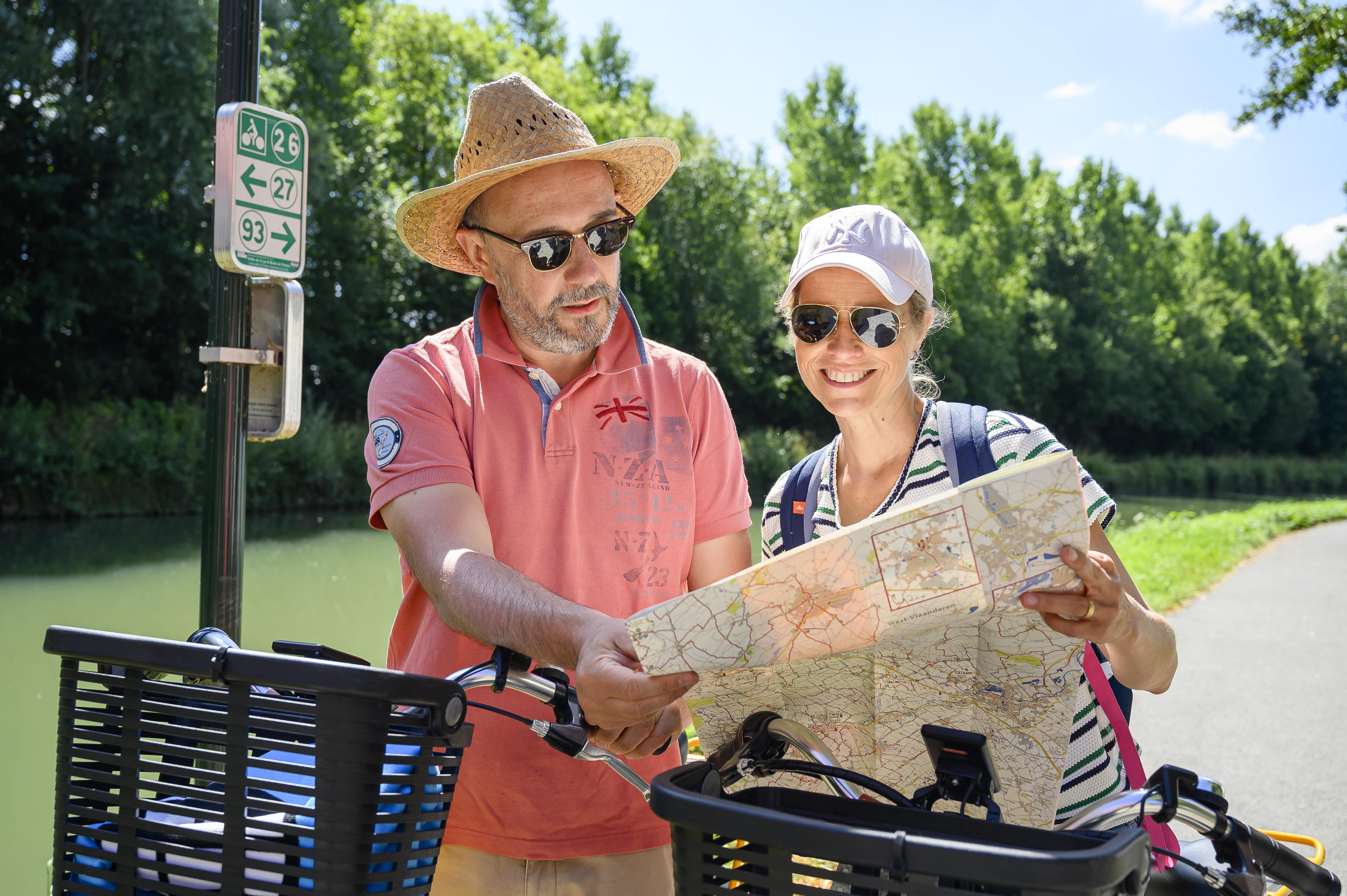 © Vincent COLLIN
Appropriate signage has been specially developed throughout the network: it is recognizable by its 2,533 numbered green panels . You just have to follow the number indicated in white to tailor your course!
The inauguration of this very first network was carried out in the spring of 2019. The card is available for sale at the tourist offices of the territory as well as on the website "Cap sur la rivière d'or! » right here at the price of 7.00€ (excluding postage): buy your node points card .
"Understanding bicycle nodes in 2 minutes"
Video made for Picardy Wallonia by bike:
And on the Belgian side?
On the Belgian side, the cycle network is already a reference for cyclists throughout Flanders. Ten years after its launch, the network of nodes has undergone many changes. The cyclist has evolved, but the infrastructure has also improved. That's why West Flanders has had a completely new cycle network since 2016.
The Vallée de la Lys has also undergone great changes. Even safer and more extensive, the new Lys cycle network includes new bridges, tunnels and cycle paths, accessible nature reserves, new curiosities, new rest areas, clearer signs at nodes, better numbering, etc. The changes also concern the maps of the cycle networks . No more separate maps for Western Lys Valley and Eastern Lys Valley. From now on, the entire Lys cycle network is shown on a single double-sided map . A cycling card costs 8.00€.