Greeted walks
Enjoy an unforgettable experience with the Greeters in the Hauts-de-France region! In the North and the Pas-de-Calais, these volunteers will take you on a free tour during your tourist stay. You will receive a tailored welcome and will be able to choose your guide depending on your desires. Hiking, nature trail, city tours, heritage tourism, flagship sites, good addresses and tips: discover the conviviality and good humour of the Greeters of the Lys Valley! A unique moment of shared experiences as a family or among friends.
Presentation by the France Greeters Federation
The network of "Lys Greeters"
Lys sans Frontières and Toerisme Leiestreek worked on setting up a cross-border network of Greeters, as part of the European program Interreg IV phase 2 . The concept, which comes from New York, is to offer the tourist the opportunity to meet an inhabitant so that he can show him and talk to him about "his" area, "his" city, of which he is passionate and proud.
The Lys Greeters are residents of the Vallée de la Lys who accompany tourists ( 6 people maximum ) on a voluntary basis . They show tourists their favourites , the little-known places in their town and the surrounding area and tell them " stories to live". The Greeter's own story takes center stage in the storytelling walk. The Greeters are not competitors to existing guides but rather ambassadors of their territory.
Lys sans Frontières has worked since 2012 with the tourist offices , Nord Tourisme and Pas de Calais Tourisme to meet Greeters and approve them according to the international Greeters charter (Global Greeter Network).
To date, 29 greeters (8 in Pas-de-Calais, 2 in the North and 18 in Belgium) invite you to discover some of the hidden treasures of the Lys Valley: heritage, hiking, river tourism, gastronomy ... On foot or by bike, crisscross this territory with them, from the source of the Lys in the hills of Ternois to the mouth located in Ghent, passing through the Lille metropolis.
They will be happy to welcome you in French, Dutch, English, German or even Spanish!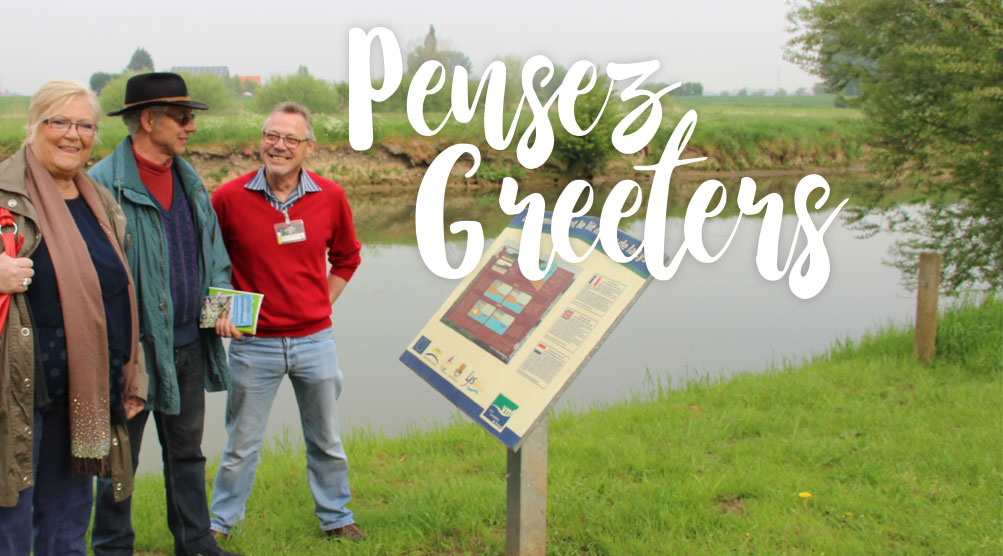 Greeters are residents of the Lys Valley who accompany tourists (6 people maximum) on a voluntary basis.
They show tourists the known and lesser-known corners of their town and tell « stories to live ». The Greeter's own story takes a central place in the storytelling tour.
Don't hesitate to book a walk with a greeter to immerse yourself in the local life and discover the surroundings in a unique way.
Enjoy your stay on the golden river !
Book your free ride!