rowing boat
France > Hauts-de-France > Merville
rowing boat
Escape with family or friends during water activities on the Bourre. Take advantage of this moment of relaxation over the water to escape to the Lys Valley. According to your desires, you will discover the charms of the countryside and the meanders of the Bourre called "the crombions" through rural and bucolic landscapes.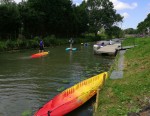 Paddle to the sound of lapping water!
Discover the Bourre, a small calm stream in a bucolic landscape, ideal for taking full advantage of nature and getting away from it all for a stroll. La Bourre winds its way through nature offering you a spectacle of majestic weeping willows, yellow-flowered water lilies, pollard willows ... You may be lucky enough to come across moorhens and ducks that are not very shy with their young. The bravest will set off into the countryside and the horses will watch you go by and the herons will fly over your craft unless they have chosen to stand upright like a statue at the edge of the shore.
Canoe, paddle, pedal boat or cycle boating?
The COSPC offers you new features this year in order to make the most of the nautical activities. Canoes and stand up paddle have joined the pedal boats and vélonautique.
Pedalos and vélonautique are free for a period of 30 minutes.
Canoes and stand up paddle are available for free rental at the following price: € 8/1 hour or € 15/2 hours

When ? From Wednesday afternoon to Sunday afternoon until August 22 inclusive from 2 p.m. to 6 p.m.
Where ? Meet at the pontoon along the Bourre, Boulevard du Maréchal Foch, 59660 MERVILLE (behind the Francis Bouquet village hall)
Also on site: One-hour electric boat cruise with pilot on reservation (see section "cruise with pilot on the Bourre")
Practical information
La Ville de Merville vous propose la location de bateaux à rames au départ de la base nautique.
Infos pratiques
Durée de location : 1h
Tarif de location : 15€ / 1h (capacité : 4 personnes)
Lieu d'embarquement : base nautique, rue Duhamel Liard, 59660 MERVILLE
Arrivée : 15 mn avant le créneau horaire réservé
Parking : place de la Libération ou parking de la base nautique, rue Duhamel Liard
Gilets de sauvetage fournis (obligatoires en dessous de 16 ans)
Désinfection du matériel et fourniture de gel hydro-alcoolique
En cas de force majeure, la base nautique se réserve le droit d'annuler une location. Si tel est le cas, le personnel de la base nautique contactera les personnes pour reporter la location à une date ultérieure.
Dates et horaires
Ouverture en juillet / août
Du mercredi au dimanche : 13h00-18h00

Samedi, dimanches et jours fériés : 13h00-15h00 / 17h00-18h00
Ouverture en septembre
Mercredi : 13h00-18h00

Samedi et dimanche : 13h00-15h00 / 17h00-18h00
Availability calendar (Click on a date below to get the slots)
Available slots
You must click on a date below to get the available slots.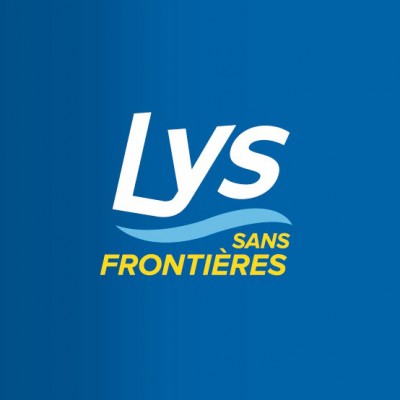 Lys sans Frontières
For more than 17 years, Lys sans Frontières has been working for sustainable development and ecotourism in the Lys Valley. Actor tourist field, we have a privileged knowledge of our cross-border destination that we offer to enjoy over water, on foot, by bike, horseback or boat. By putting the « Cape where the river runs gold! » You will not only experience a unique and original experience but you will also contribute to the enhancement and preservation of our heritage.