Foot reflexology session
France > Hauts-de-France > Sailly-sur-la-Lys
Foot reflexology session
Global and non-invasive, preventive approach
Technique aimed at stimulating the reflex zones located on the foot, by successive pressure, next to the organs.
Allows to act on all the systems of our physiology
Deep relaxation (Improved sleep, release of tension, reduction of stress, etc.)
Detox Action (Increases blood circulation, mobilization of crystals and drainage action)
Public concerned: Children, Teens, Adults. Adapted durations
Duration 1h, allow 15min of comfort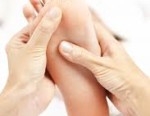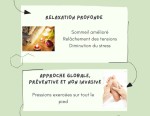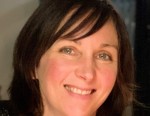 Contraindications
Phlébite
Antécédents récents au niveau des pieds : entorse, fracture
Cancer
Maladie auto immune en poussée inflammatoire
Début de grossesse
Duration
Séance : 1h avec un protocole global
Prévoir 15min supplémentaire de confort
concerned public
Enfants (Durées adaptées)
Ados
Adultes
Useful information
Confirmation : Un mail vous sera envoyé pour confirmer le rendez-vous

Lieu

: Cabinet au 998 rue de la lys - 62840 SAILLY/LYS

Désistement

: en cas de désistement 24h avant le rendez-vous, aucun remboursement ne sera possible.
Empèchement : en cas d'empèchement de dernière minute, un autre rdv vous sera proposé.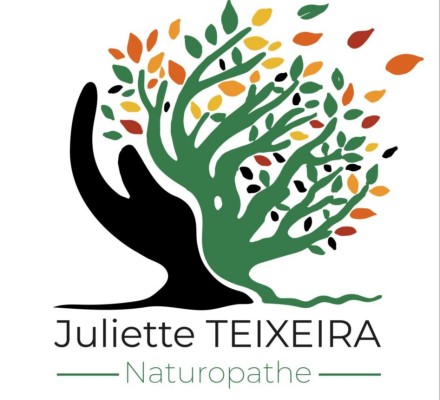 Juliette TEIXEIRA
Hello
I am a naturopath , graduated from a 3-year training at the EURONATURE Lille institute. I also obtained the federal certification of the FENA , it guarantees the quality of the training received.
Naturopathy is an art of living consisting in preserving, optimizing one's health or preventing possible illnesses via a basic pillar represented by diet, regular physical activity, psycho-emotional management and other natural techniques.
I am committed to helping you move towards health, well-being and balance.
I receive you in office in Sailly sur la lys or if necessary at home.
I will also have the pleasure of meeting you for moments of well-being, if you wish, during your stays in the ecolodges located on the territory.